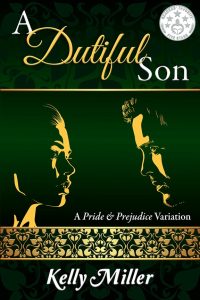 My new release, A Dutiful Son, a Regency variation of Pride and Prejudice, had a successful launch in October and continues to receive praise. Amazon readers have said:
"Well-written, excellent new supporting characters and a solid dose of compassion throughout."
"Truly Worth A Sleepless Night!"
"The Dutiful Son is a glorious read"
"Wow–i have found another favorite–that i will read every year"
"Exquisitely written"
"a fascinating twist on Darcy and Elizabeth's love"
"It was an absolute delight to read and held my attention from the opening line all the way through to the end."
"a beautiful story"
"I enjoyed every sweet and poignant moment"
"A sublime P&P variation which I binge read. It's absolutely brilliant, and one of her best yet."
If you have not yet read, A Dutiful Son, I hope you will give it a read soon!